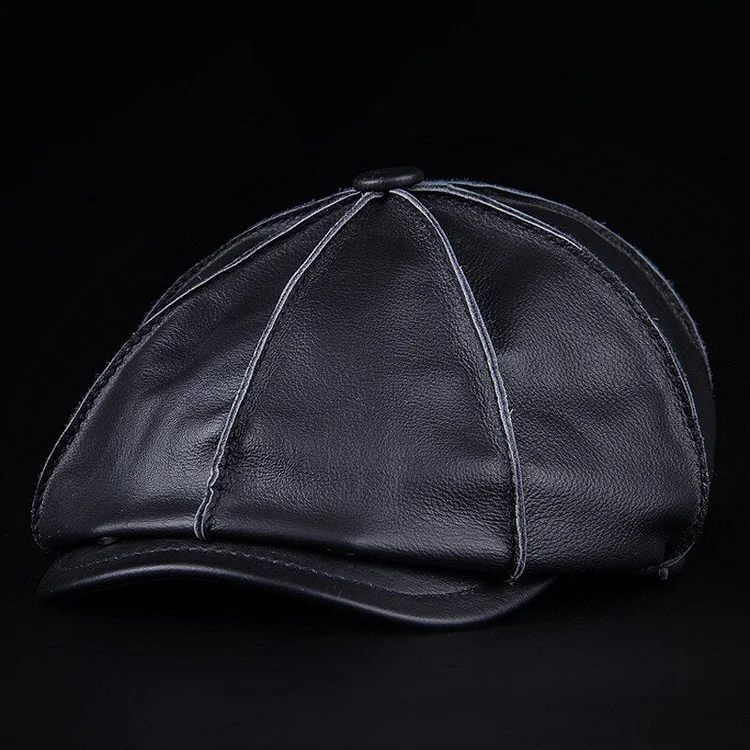 HOW TO DETERMINE YOUR HAT SIZE
Use a tape measure (or a length of string that you will have to hold up to a tape measure) to determine the length. Place the string or tape around your head about 1/8″ above your ear, across the mid-forehead, completely circling your head. Hold the tape firmly, but not too tightly. Basically you need to measure your head exactly where the hat will sit. If your measurement falls between sizes, choose the next largest size.
Learn more:https: //www.tiendahat.com/pages/style-size-advice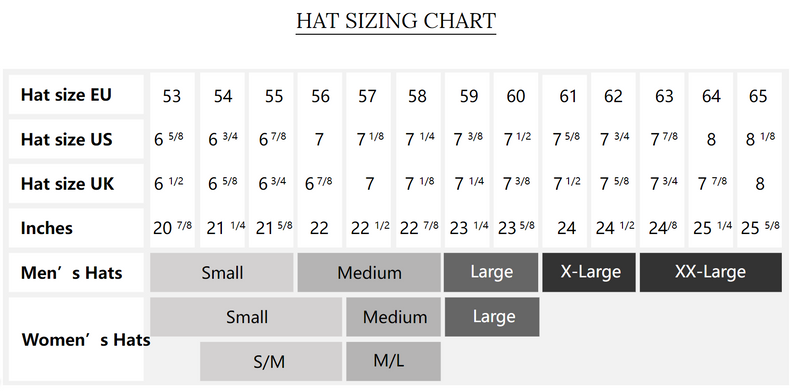 Leather.
The leather hat we've all been waiting for. We searched for a versatile, affordable, and easy to care for leather hat that we felt was perfect to bring to our Peaky collection. This is it. Made of a thick, quality faux leather, it has all the leather qualities you want, without all the maintenance and an insanely high price tag. It's also our first winter ready Peaky Hat as it comes with a foldable ear flap, complimented by a quilted interior liner.
It also has an adjustable strap to get the perfect fit and added comfort.
• comes with a foldable ear flap for winter warmth
• black, khaki (brown), and auburn (dark brown) options
• perfect for autumn and winter, faux leather with quilted liner
Be the captain. The Peaky Leather Captain.