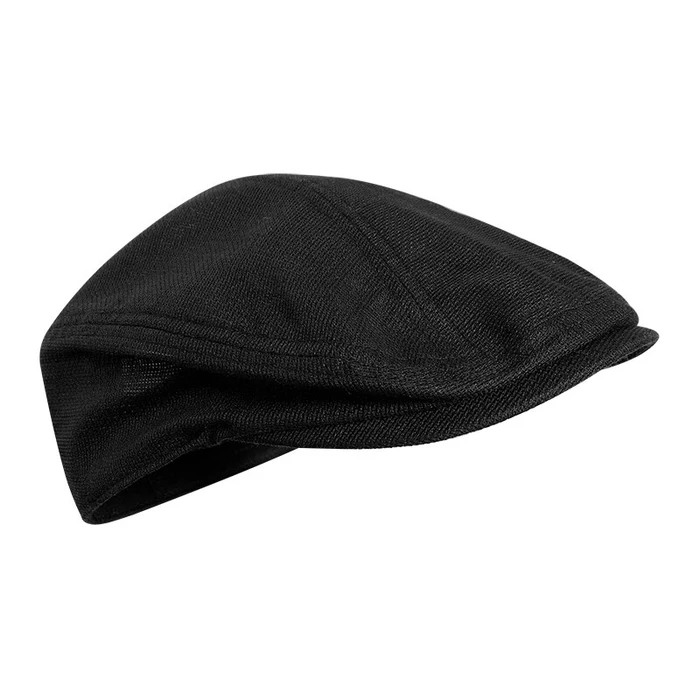 HOW TO DETERMINE YOUR HAT SIZE
Use a tape measure (or a length of string that you will have to hold up to a tape measure) to determine the length. Place the string or tape around your head about 1/8″ above your ear, across the mid-forehead, completely circling your head. Hold the tape firmly, but not too tightly. Basically you need to measure your head exactly where the hat will sit. If your measurement falls between sizes, choose the next largest size.
Learn more:https: //www.tiendahat.com/pages/style-size-advice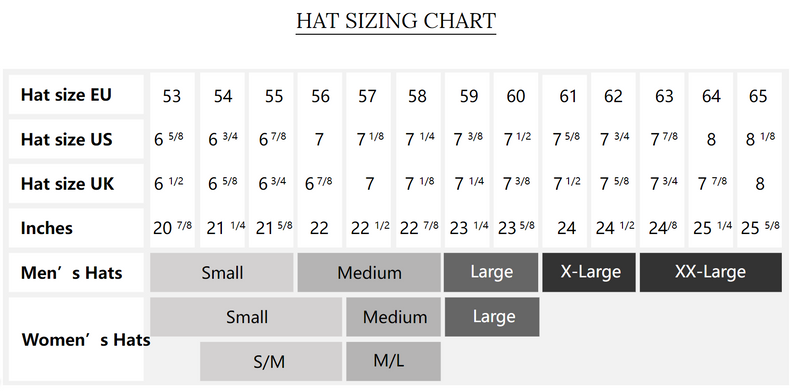 The Peaky Kingsland Cap (NEW!)
Size Chart


Is it the precise shape, or the most classy colors?
We can't pin it down either. The brand-new peaky James cap surely has it all entrapped.
This flat cap was carefully designed to embody the vintage style of peaky hats, rounded with a fitted shape in the back. It will comfortably cover your head, made out of 100% cotton.
The peaky James cap gives off a smart-looking, day-to-day vibe.    
"James" is a name of English origin, that means roughly "Supplanter". The colors are available in BLACK and BEIGE
Highlighted features:
Cotton fabric - made of high-quality cotton and Linen for a comfortable feel
Nature-inspired colors - you can pick your favorite ones among black and beige. 
Unisex - the peaky James cap comes in many sizes, to be worn confidently by men or women.
Add the peaky James cap to your outfit and everyone will see how your whole appearance will reflect the ultimate level of confidence, pride and style!
About transport:
Many businesses choose to use plastic bags in order to save costs. This will make the hat produce creases. Our packages are 

packed in cardboard boxes to protect them from distortion