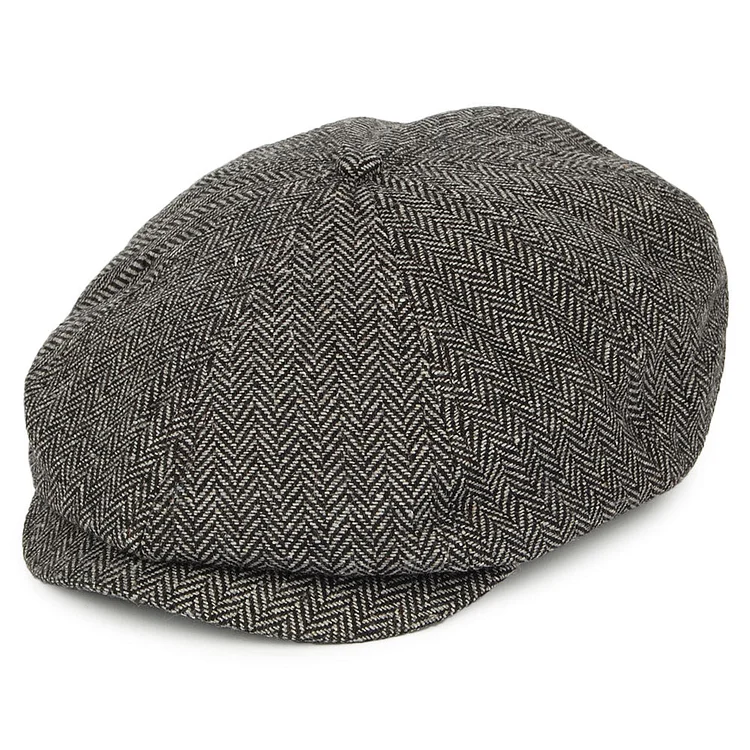 HOW TO DETERMINE YOUR HAT SIZE
Use a tape measure (or a length of string that you will have to hold up to a tape measure) to determine the length. Place the string or tape around your head about 1/8″ above your ear, across the mid-forehead, completely circling your head. Hold the tape firmly, but not too tightly. Basically you need to measure your head exactly where the hat will sit. If your measurement falls between sizes, choose the next largest size.
Learn more:https: //www.tiendahat.com/pages/style-size-advice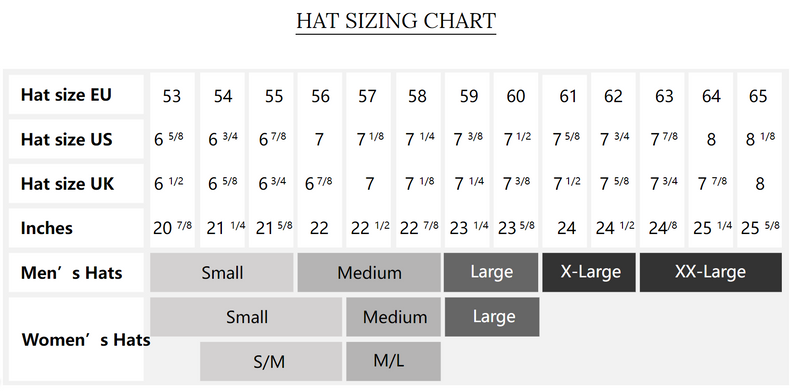 The newsboy cap has been around for ages but lately it has become extremely popular and this hit in hat fashion has taken off to greater heights than ever expected. When you wear your Peaky Boy cap you'll be carrying a piercing awareness of youth, swag and boyish charm.
• classic peaky style with button on top
• press-stud attached under the brim for easy extension
Size:S-2XL
Made from: 70% wool & 30% cotton
✔ 15k+ happy customers
✔ The best quality
✔ Guaranteed secure checkout
Join the trend and wear your own Peaky cap to be totally drop dead handsome.