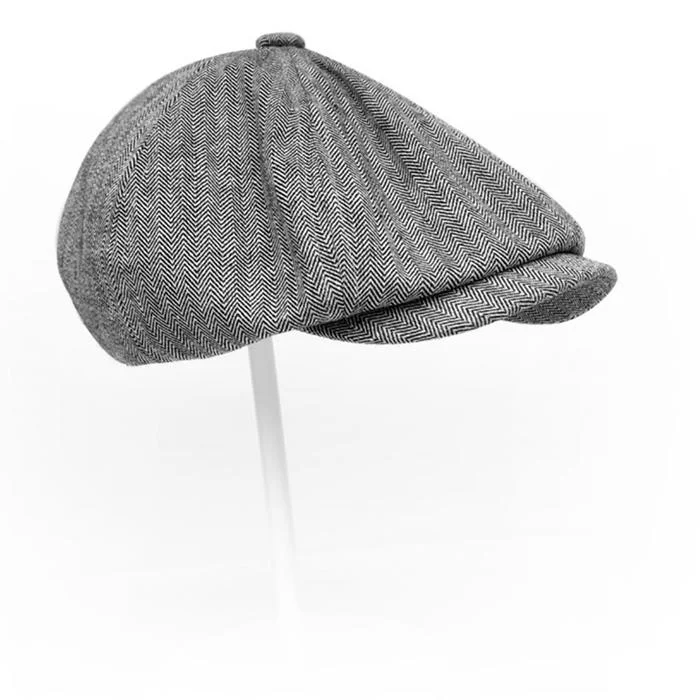 HOW TO DETERMINE YOUR HAT SIZE
Use a tape measure (or a length of string that you will have to hold up to a tape measure) to determine the length. Place the string or tape around your head about 1/8″ above your ear, across the mid-forehead, completely circling your head. Hold the tape firmly, but not too tightly. Basically you need to measure your head exactly where the hat will sit. If your measurement falls between sizes, choose the next largest size.
Learn more:https: //www.tiendahat.com/pages/style-size-advice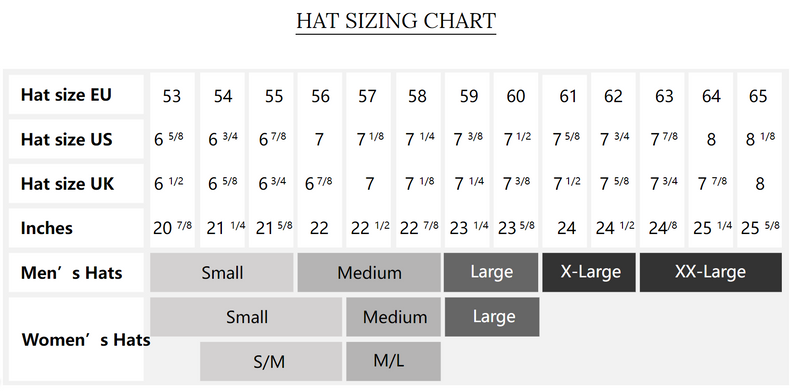 We are thrilled to announce a new arrival to the Peaky cap club, and it is already a winner: the Peaky Bilston Cap represents the ever popular vintage style of the flat cap combined with peaky hat's history. This high-quality cotton cap is a fashionable accessory that you don't want to miss out on. It's a cap that characterizes you and lets everybody know that you're in charge. If you want to project a sense of leadership, wear the Peaky Bilston cap and you'll stand out in a crowd.
Special features:

• Smart - classic peaky style with a button stud on the top
• Unisex – available in a wide variety of sizes, suitable for women and men
• Flexible - stretchable closure at the back of the cap enabling a perfect fit
• Color - light and dark shades of grey with a classic herringbone pattern

Make yourself into a winner. Wear the Peaky Bilston Cap and you'll be the leader of the pack, or maybe it should be, leader at the peak!
About transport:
Many businesses choose to use plastic bags in order to save costs. This will make the hat produce creases. Our packages are 

packed in cardboard boxes to protect them from distortion