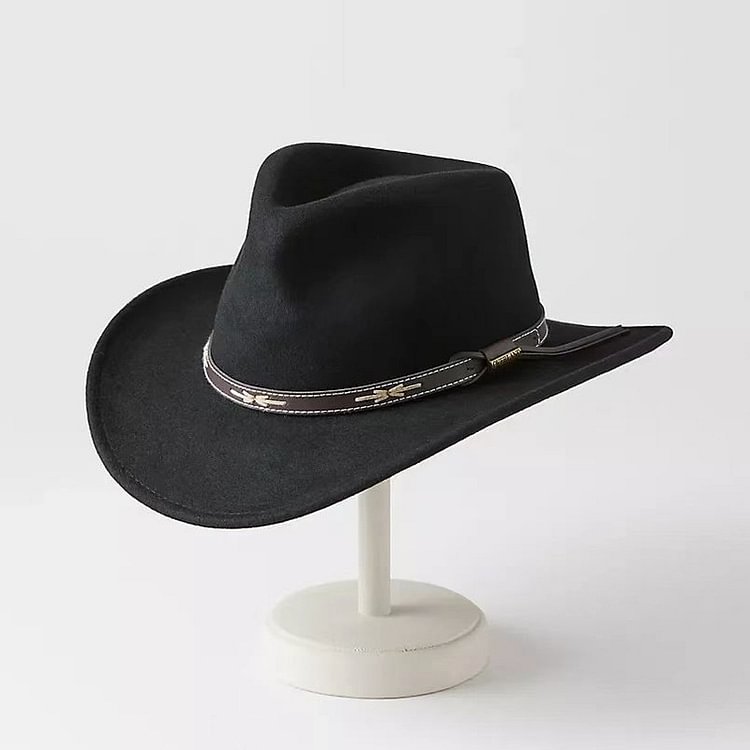 HOW TO DETERMINE YOUR HAT SIZE
Use a tape measure (or a length of string that you will have to hold up to a tape measure) to determine the length. Place the string or tape around your head about 1/8″ above your ear, across the mid-forehead, completely circling your head. Hold the tape firmly, but not too tightly. Basically you need to measure your head exactly where the hat will sit. If your measurement falls between sizes, choose the next largest size.
Learn more:https: //www.tiendahat.com/pages/style-size-advice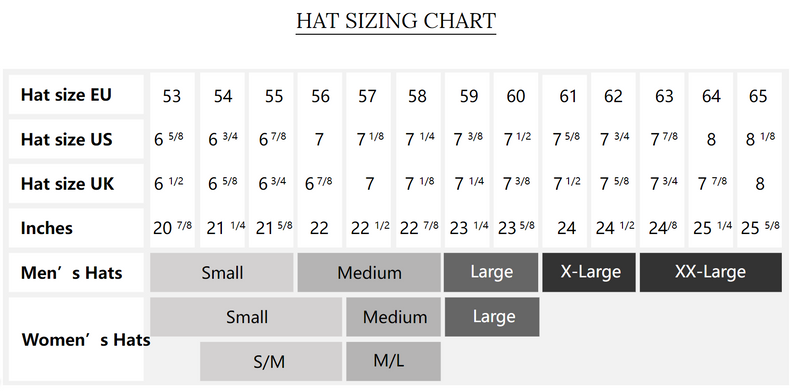 Product Description:
The HatsFashion Cowboy Hat is the perfect accessory for all your outdoor adventures. Made with high-quality cotton and wool fabrics, this hat is designed to keep you warm and stylish in the autumn season. The cone-shaped crown and curved brim create a classic western style that will turn heads wherever you go.
This hat comes in three versatile colors - black, olive green (LD091), and brown (LD102) - and two sizes, L (57-59cm) and XL (61-62cm+). It is the perfect choice for anyone who wants to make a statement with their fashion while exploring the great outdoors.
HatsFashion is a brand that prides itself on producing high-quality and stylish hats for all occasions. Our hats are made with the finest materials and crafted with attention to detail to ensure that every hat is both comfortable and fashionable. The HatsFashion Cowboy Hat is no exception, and we are confident that it will become your go-to accessory for all your outdoor adventures.
With its functional and stylish design, the HatsFashion Cowboy Hat is a popular choice for both men and women. It is perfect for those who love the rugged and adventurous spirit of the Wild West and want to incorporate it into their everyday fashion. Whether you are hiking through the mountains or exploring a new city, this hat will keep you looking and feeling great.
Product Details:
Brand: HatsFashion
Product Category: Cowboy Hat
Suitable Season: Autumn
Origin: Wenzhou, China
Crown Style: Cone
Brim Style: Curved
Colors: Black, Olive Green (LD091), Brown (LD102)
Sizes: L (57-59cm), XL (61-62cm+)
Function: Warmth
Cross-border Supply: Yes
Launch Year/Season: Spring 2023
Main Fabric Content: 96% or more cotton and wool
Style: Western
Fabric Name: Woolen
Style Category: Vintage
Brim Shape: Curved
Popular Elements Category: Western