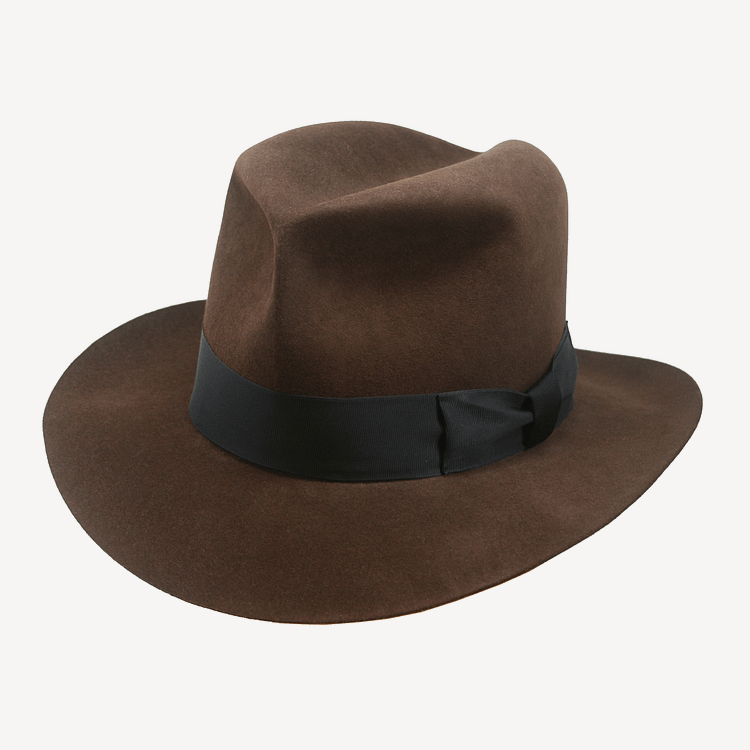 HOW TO DETERMINE YOUR HAT SIZE
Use a tape measure (or a length of string that you will have to hold up to a tape measure) to determine the length. Place the string or tape around your head about 1/8″ above your ear, across the mid-forehead, completely circling your head. Hold the tape firmly, but not too tightly. Basically you need to measure your head exactly where the hat will sit. If your measurement falls between sizes, choose the next largest size.
Learn more:https: //www.tiendahat.com/pages/style-size-advice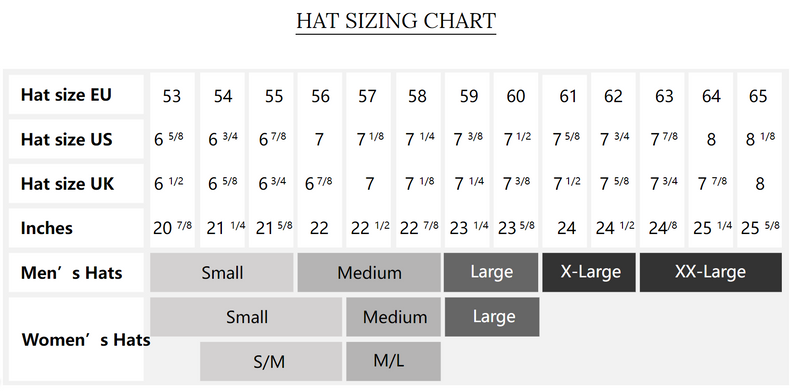 Features
The original Herbert Johnson Indiana Jones Poet hat made famous by Harrison Ford in Spielberg's iconic 'Raiders of the Lost Ark' film. Still made by Herbert Johnson today.
Crafted from our new Deep Sable fine rabbit fur felt (redesigned* for 2020) with a dark brown ribbon, these timeless hats are completely handcrafted to order for each customer by the highly skilled hatters at Herbert Johnson.
This is a pre-order - product will be shipped within 6 months from date of order.
Specifics:
Felt: Deep Sable pure rabbit fur felt*
Brim: Dimensional flanged brim
Ribbon: 1

½

inch dark brown vintage galloon ribbon-band with screen accurate Raiders bow style.
Interior: Branded Gold liner & soft leather sweatband
Embossed initials 'I J' in Light Gold included within replicating the original screenused hats.
Bash: Handbashed Raiders style (with the 'Raiders Turn' put in)
View this products further information tabs for more details including current lead times.
All Poet hats are created on straight sided graduated blocks scaled up and down proportionally from an average open crown height of 5½ inches at a size 59cm. This ensures that no matter what size you order, the proportions of the hat remain in balance.
Made with the men's left sided bow as standard as in this display option, please specify if you would prefer it on the women's side on the right.
*Our 2020 Deep Sable Rabbit Fur Felt has been redesigned as a result of our ongoing research and development mission to bring you the very finest and most accurate products to the originals as possible. The felt has been matched for colour, weight and density with a collection of pristine vintage Raiders era HJ Poets made by Richard Swales himself. This new felt brings us closer than ever before to the original felt, the perfect combination of quality, longevity and floppiness.
NEVER JUST A HAT
There is deep intention behind every design. We cut fabric and textiles, but never corners. From 100% merino wool, hand woven toquilla straw, premium furs, and more. Start at the top.
Always an art; never just a hat.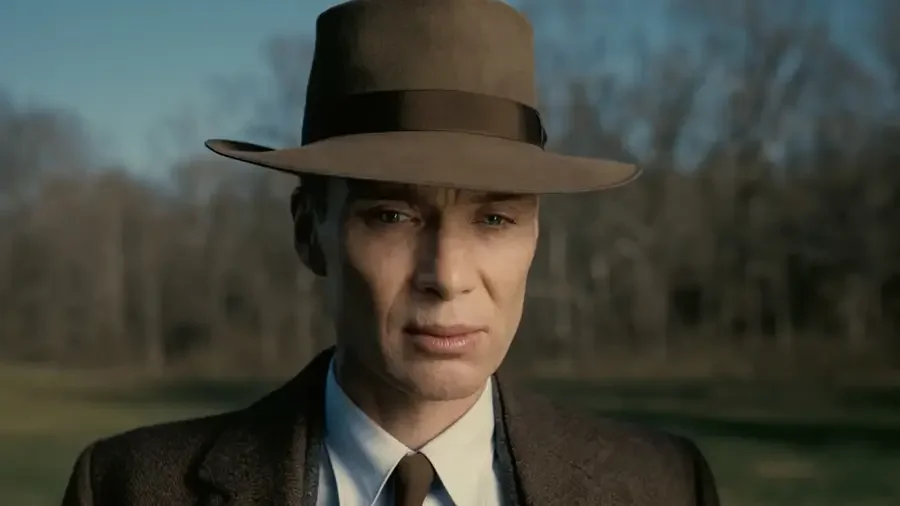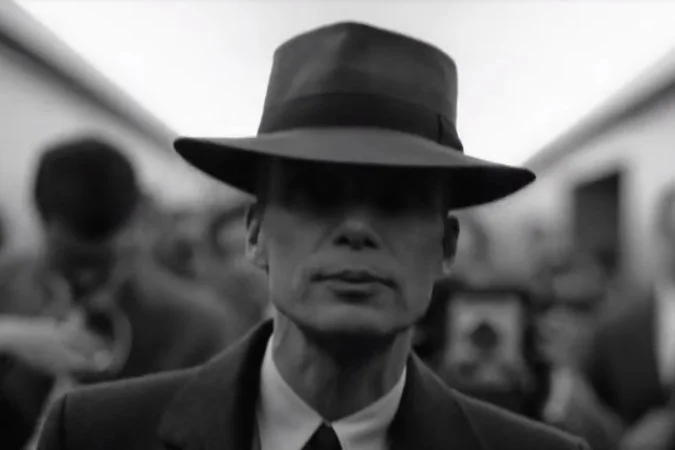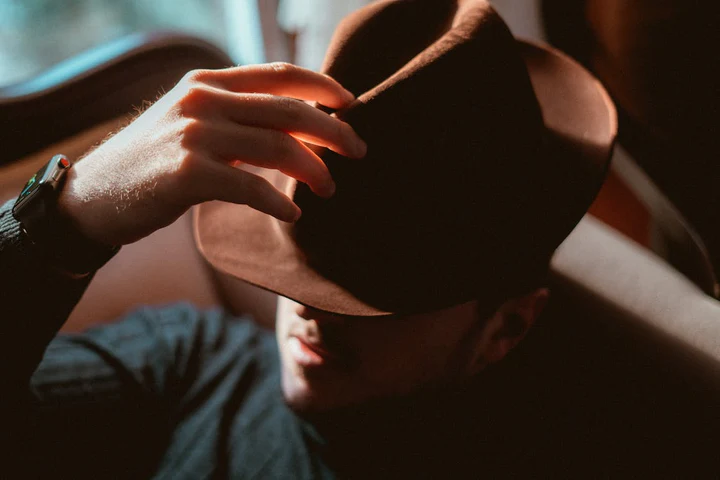 THE CRAFT
Making hats never gets old, only the folks making them. With this comes generations of experience at our craft. But it's what's next that matters most, and that is up to you. We just craft the hats; the transformation happens through you.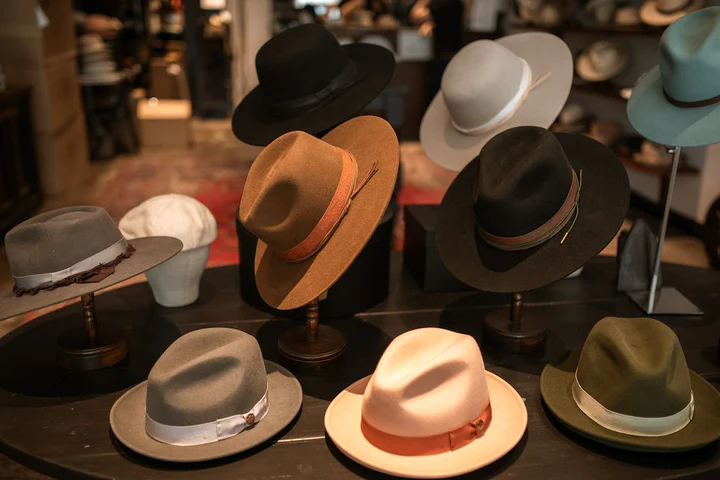 Handmade